Fulcrum increases conversions by connecting customers to your brand
Drive conversions with First-Party Data
Make better decisions on how to interact with your customers by collecting user behavior data in real-time to provide your customers with relevant messaging and recommendations. With Fulcrum you can create in-the-moment experiences that accelerate customer engagement, improve brand loyalty and increase conversion rates.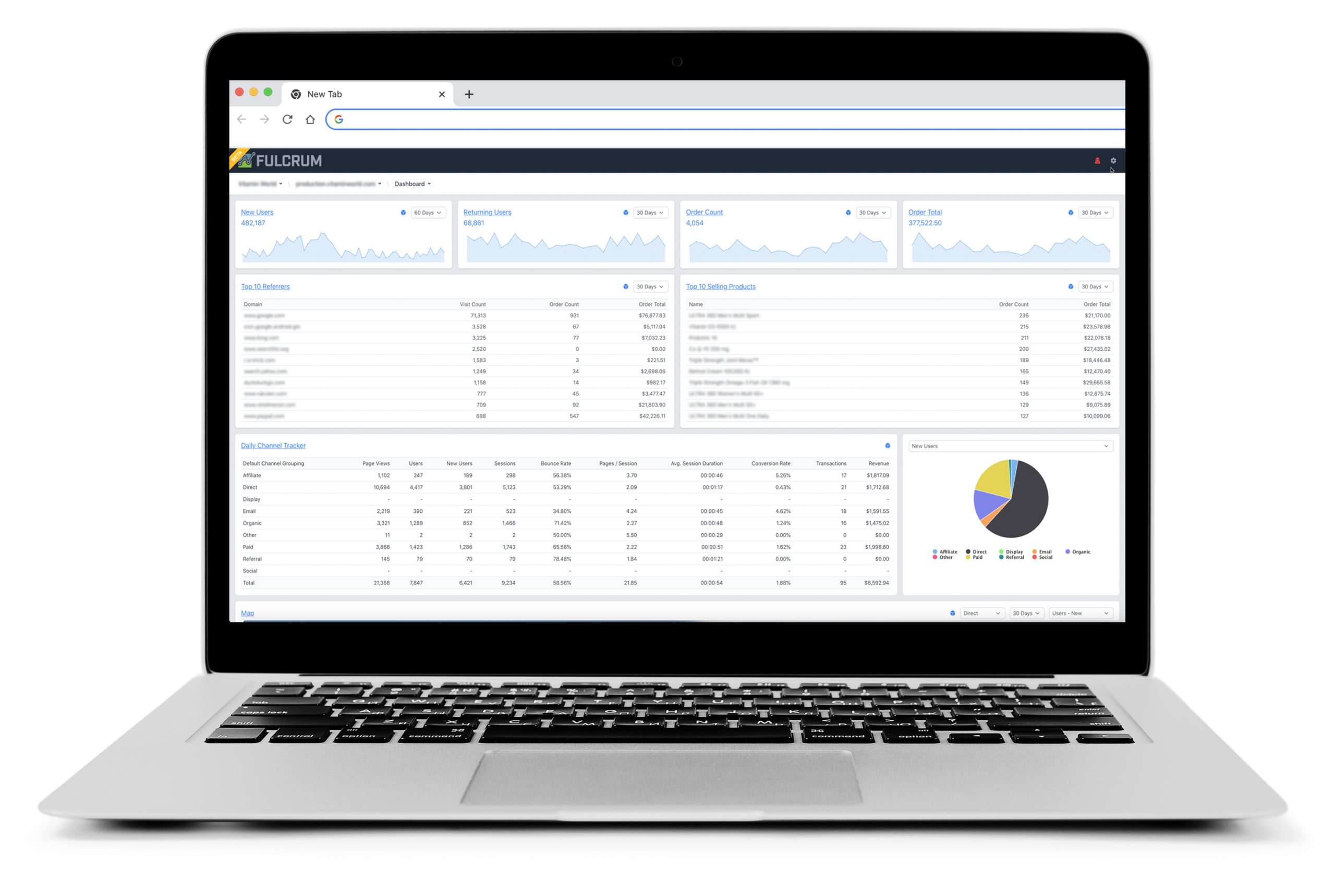 Our platform provides you with the ability to deliver highly personalized experiences for your customers — all in real-time and fully automated.
Fulcrum provides solutions for Digital Agencies, Marketing Teams, Sales Departments and more. Using Fulcrum makes it easy to segment customers and deliver personalized experiences across all your marketing channels, like providing content recommendations for your customers that connect them to your brand and retain their loyalty.
FULCRUM SUPPORTS THE 3 KEY AREAS WITHIN YOUR CUSTOMER LIFECYCLE:
84% of iPhone users are now selecting the "Ask app not to track" option.
—WALL STREET JOURNAL, FEBRUARY 2022
"Having the right automation tool set, principles, and governance in place is vital to achieving and elevating personalization at scale."
—DELOITTE CUSTOMER DATA PLATFORM REPORT 2021
The Customer Data Platform Market size is expected to grow from $3.5 billion in 2021 to $15.3 billion by 2026.
—BLOOMBERG, SEPTEMBER 2021
Let our video do the talking…
Capture individual first-party data in real-time to establish a better understanding of customers
Leverage customer data to map personalization initiatives to achieve business goals
Automate personalization workflows to engage users based on unique interests and behaviors
Increase conversion rates, build brand loyalty and retain customers
Stay in the loop
Hear about Fulcrum's latest platform updates and releases as well as keep up on industry trends and market new.