Fulcrum Enters the Customer Personalization Platform Market!
Today is a big day at Fulcrum as we officially announce our entry into the Customer Data Personalization space.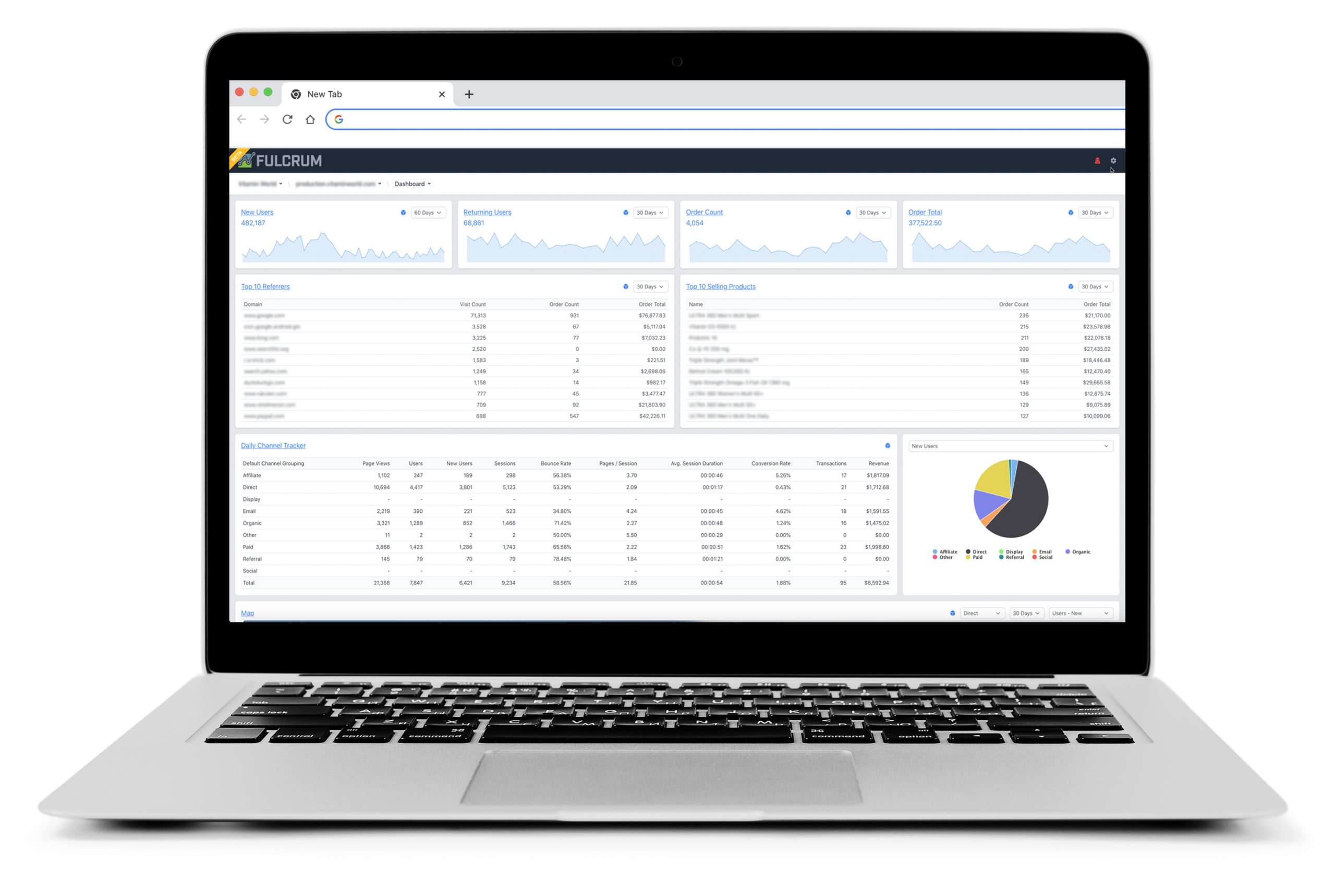 Over the last four years, we have built Fulcrum from the ground up — and, we are proud of what we have to offer in this fast-growing market. As a Fortune Business Insights report states, "the global customer data platform market size is predicted to reach USD $4,3 billion by 2027," and we want to be part of it.
We would like to thank our partners, employees and customers who have helped Fulcrum get to this point — the future is bright indeed!
As we accelerate our plans to improve customer engagement and conversation rates for a growing list of customers, we're unveiling our new website today (www.fulcrumsaas.com) which aligns with our goal of leading the Customer Data Platform (CDP) market as well as providing a clear and consistent message for new and existing clients.
Today's announcement and website overhaul come after a very successful 2021. We achieved 230% growth in sales and have expanded our team by 250%, with plans to grow by another 150% this year. Additionally, our clients save an average of 50+ hours per month on data analytics and campaign management and have increased conversion rates in various key areas.
Our official launch into the CDP market is just the beginning of the great work we are doing to advance the data intelligence organizations must have to personalize experiences based on their customers' likes, interests and behavior. As we prepare for rapid growth, it has been rewarding to take a moment to look back and reflect on how we made it to this point.
The Fulcrum Journey
We started Fulcrum with a small group of passionate technologists and marketers who recognized the need to improve the user experience and increase the effectiveness of marketing activities. Too often, customer experiences are "one size fits all." We wanted to offer organizations a solution to provide their first-time users and returning customers with a value-oriented experience.
Our team took an idea that came from a common problem impacting virtually every industry and created an unbelievable software platform that can transform user experiences for millions of people. Most important, it is beneficial to just about any business.
Our CDP platform is built around the core philosophy that data needs to be actionable, pure and simple. Data is like knowledge — it is only of value if applied. Reports don't increase the bottom line, but the implementation of strategic initiatives do. You need to make sure you are collecting the data that matters, organizing it so that you can make sense of it, and then use this information to execute strategies and initiatives to improve outcomes.
While building this technology, we quickly learned that making something simple is actually quite complex. Therefore, we have a unique platform with a powerful technology appropriate for many types of businesses.
Additionally, we learned that no matter how great an organization's tech is, it's just another piece of software if you can't apply it to solve real problems. The output needs to be purposeful, and it needs to contribute to the organization's objectives.
We are proud to be a lean startup punching 10x our weight in an industry with a growing number of providers. Why? Because with our AI technology, data that was ignored or never collected now has a place and a purpose. Our platform generates positive outcomes for both the organization and the customer.
The Future of Fulcrum
As Fulcrum moves forward in 2022 and beyond, we see our platform transforming how customers engage with a brand by delivering incredibly personal and relevant experiences. At the same time, we see organizations benefiting from the vast amounts of user behavior data captured in real-time. This first-party data is critical for the retention of customers and overall growth of the organization.
The Fulcrum journey has been amazing so far, and we are excited about the future of our company. If you'd like to learn more about Fulcrum, we would love to hear from you!