Churn is a problem for many companies.
IT COSTS ON AVERAGE 15x MORE TO ACQUIRE A NEW CUSTOMER VERSUS RETAINING A CURRENT ONE.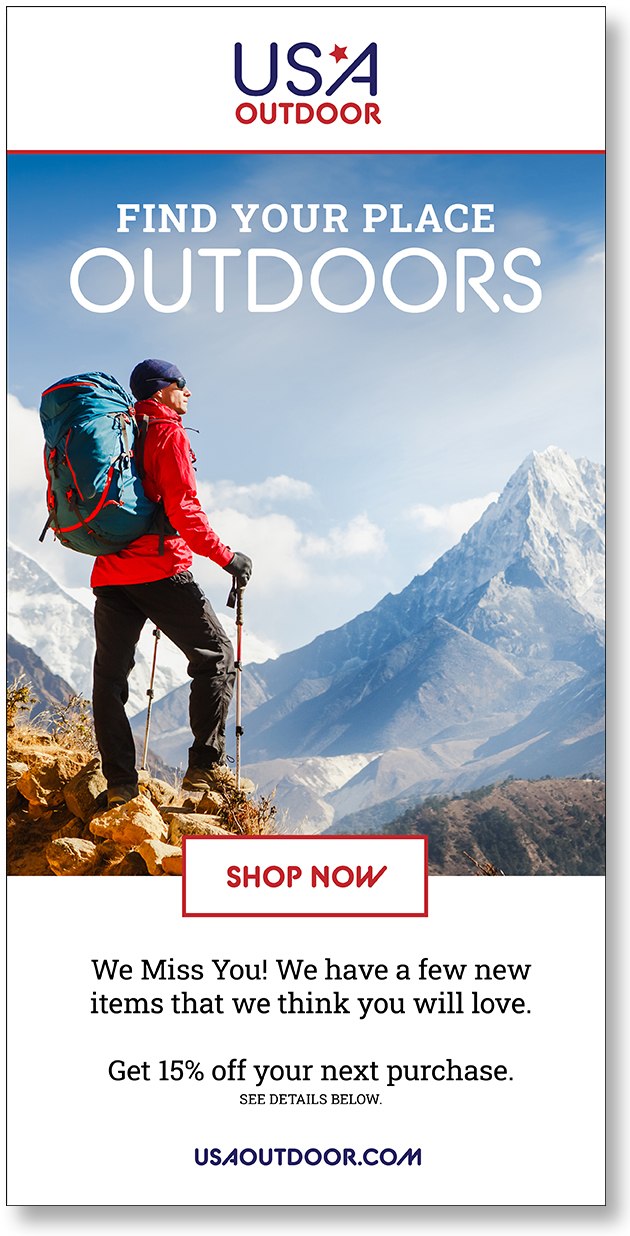 With Fulcrum, you can easily identify customers who are at risk of becoming inactive.
For example, users who have a history of frequent site visits and purchases, but have not been to the site recently may be at risk to churn and start doing business with your competitors.
Fulcrum can automatically detect user patterns and activate an automated process to get customers back via email or retargeting campaigns.
Additionally, a personalized experience can be deployed when the user comes back to the site making them feel valued and retain their loyalty.
The best part? These processes to identify and win back users who are at risk of churn can run 24/7, so that you are constantly making an effort to keep your customers — and keep them happy.
Image at right: A sample of an email sent to entice users back to your site using Fulcrum's AI.